Rating percentage shows how many transactions have been rated successfully by buyers. If seller has 9 successfull and 1 unsuccessfull transactions, his rating will be 90%. Please note that no refunds will be given.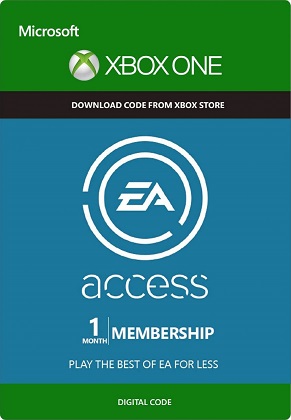 EA Access 1 month Xbox ONE GLOBAL
Region: GLOBAL
---
0 offer(s) available:
| Seller | Price | Delivery | Type | Rating | All ratings |
| --- | --- | --- | --- | --- | --- |
---
Price: $0.00
Explore an instant collection of great PC games and play as much as you want. Origin Access members also get to try new EA games before they're released and save 10% on Origin purchases.
Unlimited access to full PC games
Download and play an instant collection of 50+ great PC titles.
Dive into blockbuster hits from franchises like Battlefield, FIFA, Dragon Age, The Sims, and many more.
Explore indie favorites including Torchlight II, The Banner Saga, and Mini Metro.
More games are added over time.